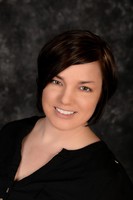 Courtney Bastian
Realtor
(920) 763-5335
Courtney.vogel@cbexchange.com
I grew up, and still remain in Dodge County, WI. I earned my Bachelor Degree at the University of Wisconsin-Platteville. I have been working in and enjoying the real estate profession since Feb. 2006.
My husband, William Bastian, and I have Tennessee Walker horses and also raise, train, show, and hunt German Wirehaired Pointers. Our many hobbies include upland and waterfowl hunting, horsebacking riding, camping, and traveling. In May 2014 we were blessed by becoming parents to our beautiful son, Burke. I work exclusively with home buyers, specializing in first time home buyers, making their first home buying experience an enjoyable and easy one! I also offer home staging ideas for sellers to help sell their houses faster and for more money!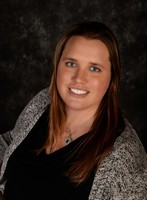 Kristin Bartz
Realtor
(920) 382-5291
Kristin.bartz@cbexchange.com
I've lived in Beaver Dam for the past 10 years, with my husand John and son Cody, and the Dodge County area nearly my entire life. I earned an associates degree in Accounting at Moraine Park. Not sure where to start, as a fulltime realtor since September 2006, I enjoy helping people from beginning to end and beyond the real estate transaction. I find it important to provide fast and honest service that goes beyond your needs and expectations.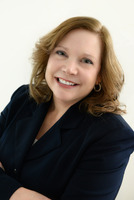 Mary Danner
Realtor
(920) 387-4887
Mary.danner@cbexchange.com
Hello, I am Mary Danner. I have enjoyed living in the Horicon/Mayville area for 25 years with my husband and our two independent, now-adult children. The land is full of natural beauty and wildlife, which has enriched my quality of life each day. With my professional business and teaching experience, it is imperative to listen to your needs to find your perfect home. Let me help you search for your preferred home features and locations, negotiate on your behalf, and handle all the daunting paperwork and deadlines. I am energetic and organized with great follow-up skills. Communication is also my strong suit; I will adapt to your preferences whether it be phone, email, text or smoke signals. Oh yes, I work days, nights and weekends, so call me if you have a property that you can't wait to see or that you have no idea where to start, or somewhere in between.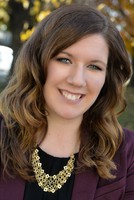 Brooke Rudolf
Realtor
(920) 362-7019
Brooke.rudolf@cbexchange.com
Buyers are my specialty and I love helping them throughout the home buying process, doesn't matter if it's their first time or if they have previously purchased a home.
I'm very familiar with Dodge County, as I grew up in Mayville. I earned my Bachelor Degree from the University of Wisconsin – Whitewater, where I also happened to meet my husband Rey. Prior to Real Estate, I was a Pre-School teacher. I love helping others learn new things! Purchasing a home is a great learning opportunity. The market is continuously changing and it is important for buyers to understand what they are getting into. After all, purchasing a home can be one of your largest financial transactions. Seeing the smiles on my buyers' faces at closing makes every minute of my job worth it. I put clients' needs first and make myself readily available for them.